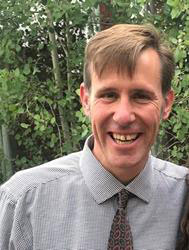 Welcome to our orchestra page!
My name is Ken Marrs and I have been the Sahuaro orchestra director since 2004. I am so excited to have had the opportunity to work with amazing musicians, kind students, and hard-working people for so long. Sahuaro HS has been a home and a family from the moment I started working here. The Sahuaro Orchestra Parents Association (SOPA) is and always has been filled with people who want to make a difference in the lives of their students. The Fine Arts teachers and the Sahuaro administration truly appreciate the orchestra students' and parents' work. Sahuaro faculty and staff are inextricably involved in each other's lives. What an amazing place to work!
The orchestra students here bring me great joy. I hear students telling silly jokes one minute and asking each other deep questions the next. Some of the student leaders I have met over the years have brought an amazing maturity to this organization, to this family. I have seen students who just wanted to get their fine arts credit out of the way transform into advocates for music, for education, for kindness and more. I have witnessed students who would not have stayed in school otherwise graduate with honors.
I have been lucky enough to play double bass and sing in professional ensembles since the late 1980s. Music has taken me to 4 continents, to amazing performance venues and to music collaborations with top-notch performers and educators. Yet, Sahuaro HS's orchestra and performing arts ensembles have taught me so much; and they have provided me with some of my life's favorite musical experiences.
Thank you to all of you have come and gone through the years. You have enriched my life and have enriched the lives of many creative and superb musicians.
Sincerely,
Ken Marrs
Sahuaro HS Orchestras