Elevating standards for student conduct, learning, and performance
Culinary Arts teaches Crepe-Making
Our amazing CTE students taught our Governing Board Members how to cook their own Crepes!
This is a Federal program that helps connect families and households struggling to afford internet service. You can learn more about the benefit, including eligibility and enrollment information, by visiting ACP, or by calling 877-384-2575.
Visit the School Nurse
Our School Nurse, Sally Duncan and Health Assistant, James Ison, are here to help your student be healthy and remain in school. If you have any questions or concerns, call 520-731-7117.
Message from our Principal
Dear Sahuaro Students and Families,
We hope everyone is having a great summer! We are now entering our third full school year of in-person learning. Our students have shown that they are successfully recovering from the impact of remote learning, building connections with our school's community, and growing as young adults. Excitingly, we are now ready to take our expectations for conduct, learning, and performance to the next level. To facilitate this, we are preparing to create a variety of opportunities for our students to cultivate mindful behavior, hone their learning skills, and excel on Advanced Placement, PSA T, Aspire, CTE, AIMS Science, and the ACT exams in the spring testing season.
In our Welcome letter, you will find important information to help you to prepare for a successful start to the school year, and remember school starts on Thursday, August 3.

Your Principal,
Roberto Estrella
School Photos - Opening day at our school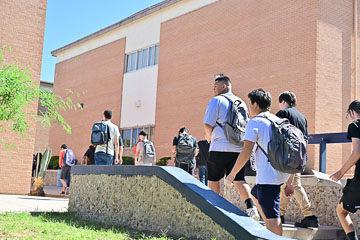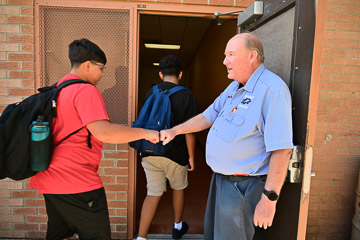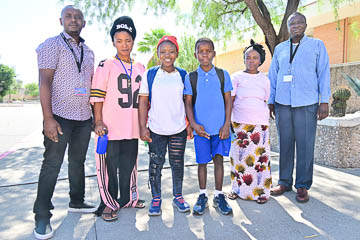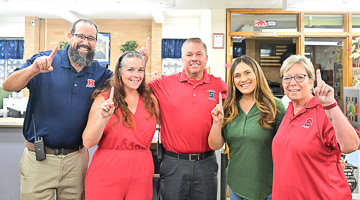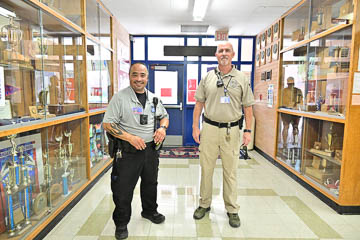 Sahuaro High School community prepares every student to be responsible global leaders and lifelong learners.

We are a diverse school that expands students' academic skills, encourages global thinking and prepares students for college and careers. Participation in Advanced Placement courses is typically high at Sahuaro, and the school has a strong career and technical education program, offering classes in automotive, computer science, culinary arts, pharmaceutical technology, and other fields.

Interpersonal skills are developed through the numerous extracurricular opportunities in sports, clubs and visual and performing arts. Sahuaro Cougars have a strong sense of pride that is seen in the hallways, in classrooms, on stage and in sports.